Community Support & Charitable Donations by Eat Mexico in 2019
At Eat Mexico, we're committed to giving back to the communities we work with as well as helping others in need. Every year, we donate a portion of our yearly profits to local organizations that provide on-the-ground services to help communities across Mexico City and central Mexico. Our clients are also able to donate to the nonprofits we work directly with at check-out when purchasing an Eat Mexico tour. We'd like to send out a big thank you to everyone in 2019 that made a contribution through our website, as well as those that took a tour with us, as this, too, is a way of supporting our vendors daily livelihood.
Brigada Callejera de Apoyo a la Mujer
What they do
Brigada Callejera is a nonprofit, civil organization, composed of female sex workers, transgender sex workers, survivors of human trafficking, migrant women and other women who have been operating a community center since 1993. The organization specializes in the defense of human, civil and labor rights of sex workers and trans-women as well as migrants who are in an irregular situation and do not have legal documentation to live and work in the country. It also focuses on the prevention of HIV, AIDS, and STDs (Sexually Transmitted Diseases), through the promotion of condoms via social marketing aimed at specific groups of the population. It also emphasizes on community mobilization in the face of human trafficking and sexual exploitation, using educational comic books, informative notes, and audio stories, aimed at popular sectors.
Why we chose them
The Merced neighborhood, in the Centro Histórico, is renowned for being a red-light district. Eat Mexico operates within Merced and we acknowledge the cause that Brigada Callajera is working for as part of everyday life in the neighborhood and wanted to help. 
Brigada Callejera de Apoyo a la Mujer's website.
Kerem Tá Merced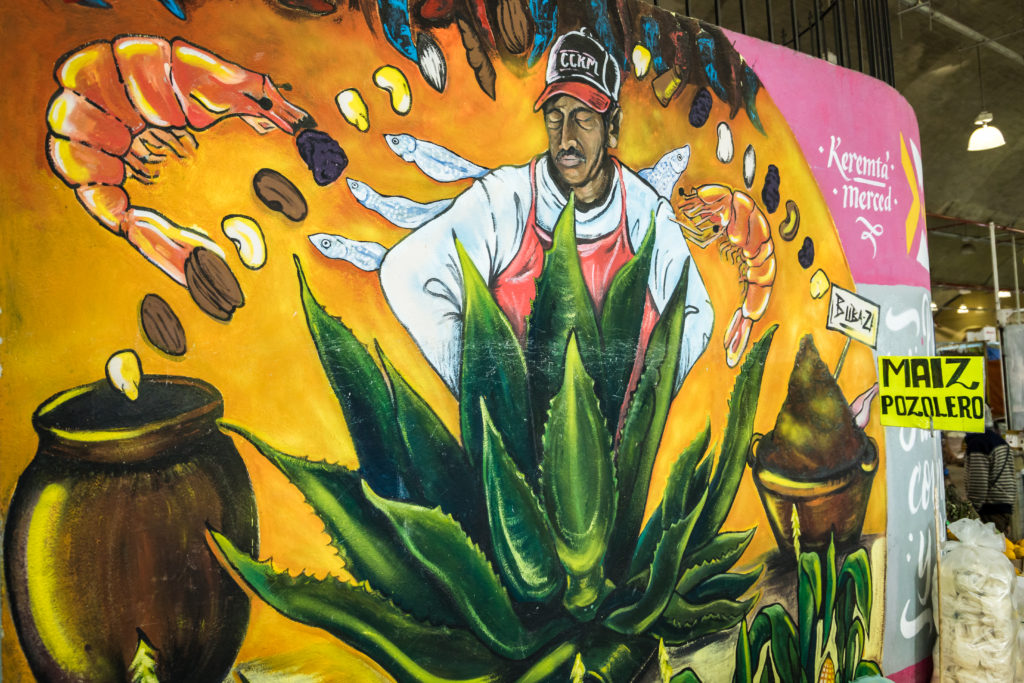 What they do
Raúl Mejía is the founder of Kerem Tá Merced, which literally translates to Children of Merced in the Tzeltal language. He chose this language because it represents many people that migrated from the south of the country to work in the Merced Market. This project started in 2013 after a big fire that greatly affected the Market and the lives of many vendors and their families. Kerem Tá is a free cultural center that offers activities for children, ranging from English & French lessons, sign language to dance, poetry, arts, and crafts. Raul explains that the parents of these children are completely immersed in the market, but he wants to give these children a chance to do something different if they want. Their destiny should not be dictated by their social environment, he wants to give them the opportunity to have another perspective and broaden their horizons regarding what they can do. Kerem Tá has collaborated with different nonprofit organizations and universities from Mexico and other countries. The classes are taught daily by volunteer teachers, experts in their respective fields. Kerem Tá Merced is located next to the market's administrative offices inside the market itself. 
"This place has emerged due to the needs of the Merced and is a way to give thanks back to a place that has given us so much. Everything has been generated by the same people in the market, has been enriched in response to their needs, and our commitment is to reactivate the sense of identity in the whole community, especially among the new generations, they have a right to know their history and respect it" says Raúl.
Why we chose them
Eat Mexico has been working with Raul and his family for several years through their family business, a taquería called El Pollo located inside the Merced Market. In talking to him and his family, we started learning about their work as Kerem Tá and wanted to get involved. Now, we consider Raul as a friend who has shown us so much more about the market than we knew as well as other vendors and art projects. Kerem Tá also organizes events creating art in the market in the form of mural paintings with different artists, to give the community a sense of belonging and for them to feel proud of being a part of this amazing community.
Kerem Tá Merced's Facebook page.
Information about the last fire in the Merced Market
A fire occurred in the main building of the Merced Market during the night of Christmas Eve 2019, affecting at least 800 stands and leaving two merchants dead, while trying to put out the fire. The fire was caused by an additional load and overheating of the electrical cables.
The building was still under renovation after the fire of February 2013. Authorities have declared that the renovation will last a year and until then, vendors will be relocated. Vendors surrounding the affected areas have started to work again. We resumed our tours in this area at the end of the second week of January, to help support the affected vendors. Many of them are complete families that rely on their business as their main economic activity. We donated paint and materials to help people resume their operations.
Acopio Pilares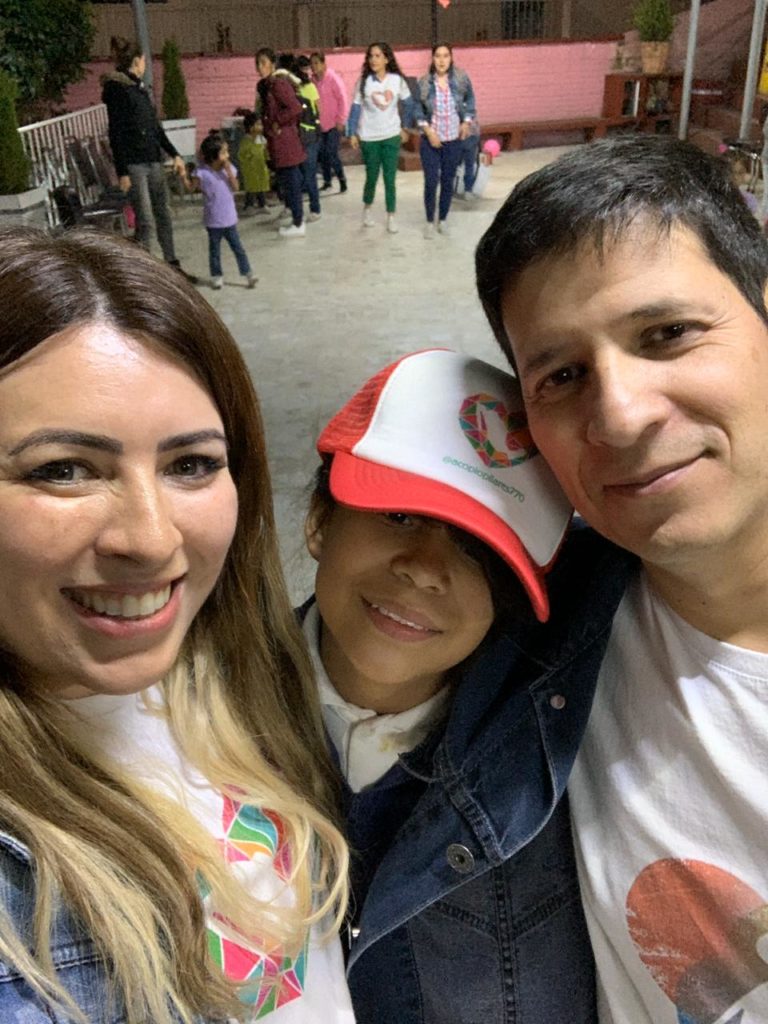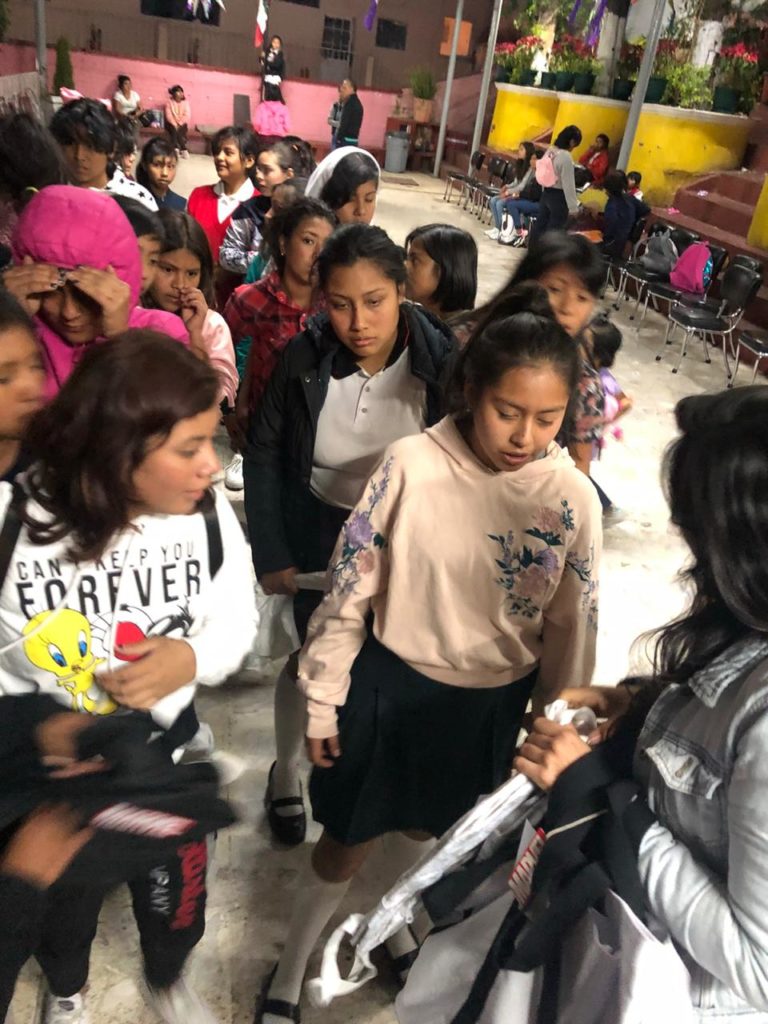 What they do
After the earthquake of September 19th, 2017, neighbors and families who didn't know each other before, were brought together by the spirit of helping affected communities in Mexico City, Morelos, and Oaxaca. Ana Ávila, ended up founding this organization, which gathers and distributes needed supplies directly to individuals and families. Now they are not only centered on helping victims of natural disasters, but they also help causes such as:
Support for vulnerable children and orphans

Dog shelters 
The donation we gave in December 2019 was used to take gifts to vulnerable children in an orphanage in Estado de México. The gifts are for the celebration of the Three Kings Day, which is very important for children in Mexico, sometimes even more than Christmas.
Why we chose them
We wanted to help after the 2017 earthquake, we contacted the organization and started talking with Ana. We have been working with Acopio Pilares since then. Through social media, we see they do a great job not only taking supplies to people in need but also giving emotional support to these communities and showing they care.
Acopiio Pilares 770's Facebook page.
Alimento para todos

What they do
Alimento para todos is the largest independent food bank in the country. They recover food and basic goods that are still fit for human consumption and use, primarily donated from the Central de Abastos (Mexico City's largest market) to deliver to people living in poverty.
Why we chose them
Working with food every day has made us conscious about the importance of not wasting it and giving back to the community, helping those that are in greater need.
Global Giving
What they do
Global Giving is the largest global crowdfunding community connecting nonprofits, donors, and companies in nearly every country. 
Eat Mexico donations have been distributed for these causes: