The role of women in Mexican coffee
This is the story of talented women that were brought together by their love of Mexican coffee. 
It starts with Las Adelitas Café, a female collective group founded by Montze Olvera, from Tenango de Doria in the state of Hidalgo. They are a group of indigenous women that produce coffee in the Otomi – Tepehua Mountains, conformed by 74 women aged 22 to 65 years old. Besides cultivating coffee they take care of their homes and produce the traditional embroidery of this area (tenango). They decided to create the collective as an alliance to commercialize their coffee looking for sustainability and high quality specialty coffee.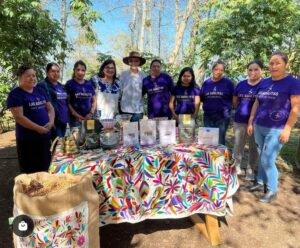 The journey of this coffee continues with Apolo, the coffee roasters that heard about this group of women and were interested in working with them.  Then, chef Anaïs Ruiz from Catita Pan y Café, a specialty coffee shop and bakery, had the idea to create and host a Brewing competition using a microlot from Las Adelitas, roasted by Pamela Carmona from Apolo.  Arta Cerámica, a women owned and led producer of ceramics, was invited to create a commemorative dripper for the occasion. 
All this collaboration made possible an event that was never done before: The First Female Brewing Competition in Mexico City. It took place on March 11, 2023 as part of the commemoration of International Women's Day (March 8). It hosted 18 participants ranging from amateurs and coffee lovers to professional baristas. There was a panel of 9 female judges and the first prize was won by Claudia Tellez from Parfé Café. 
More than a brewing competition,  this was a day to bring together people who love coffee and create a friendly community that supports each other.  Specialty coffee has a lot of benefits, like a high quality beverage and enjoyable experience, but it goes further than this.  It transcends as a sustainable product, good for the environment and a life changer for rural communities like Las Adelitas. Their role as specialty coffee producers has changed their lives, improving their economic situation and being able to have fair economical compensation for their efforts.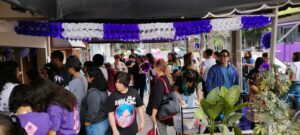 Eat Mexico Culinary Tours, a women owned and women led company, played the role of one of the sponsors of this event.  Through the years, we have had the privilege of surrounding ourselves with amazing, empowered, and successful women and feel extremely grateful to all the women that have paved the way for us to be able to share with our clients what we love the most about our country. ⁠
May we never forget the struggles and hardships other women have gone through to get us here and may we continue to support each other every day.⁠