Why visit Milpa Alta? A day in Mexico City's rural, flavor-rich countryside
In a place so crowded and many times overwhelming as Mexico City, escaping to the countryside for some fresh air is necessary.
Milpa Alta, the city's southernmost borough, is a rural area known mostly by its cactus production and for being home to families that make mole to sell in city markets. Even though I grew up in Mexico City, I just recently went for the first time during a day trip with my Eat Mexico colleagues. All of us are Mexicans with university gastronomy degrees. At the end of the day, we all agreed it was an eye-opening experience, because we were able to practice at first-hand processes that we had only studied theoretically. We also walked away with a deeper understanding of how much Milpa Alta truly is a culinary gem.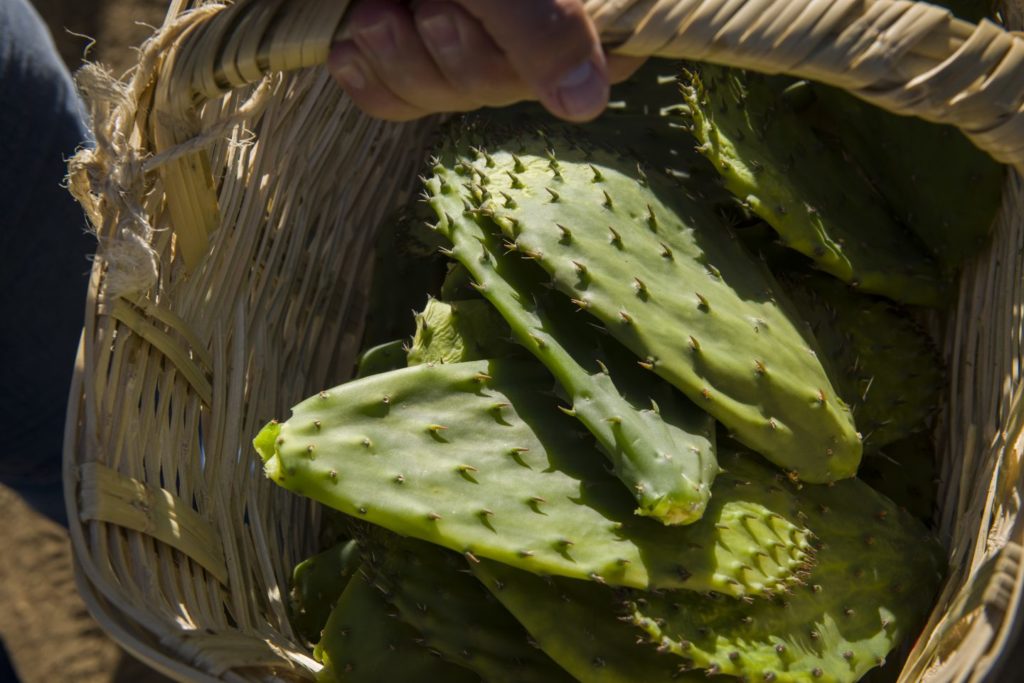 The day was organized by La Ruta de la Milpa, a Milpa Alta-based tour agency owned by Jorge Córcega, who also happens to be a chef. Jorge has offered tours — primarily to culinary students in Mexico — for nearly four years. We met him in the center of town, where he took us first to a nopalera, a place where cactus is grown for human consumption.  We learned how to cut the cactus leaf from the plant and how to cut off the thorns, which is something that I've always seen people do in markets but I had never dared to try. (You can easily buy cleaned cactus at any market in Mexico City, which is why I never needed to learn!)
Jorge cooked the cactus right there in the field, with some salsa and fresh cheese. Then we had a taco — ok, several tacos — filled with the nopales we had just harvested. Without any doubt that was the best nopal taco I have ever had. I have always lived in the city, and being able to get in touch this way with nature and food was amazing for me.
Don´t let the tortilla fool you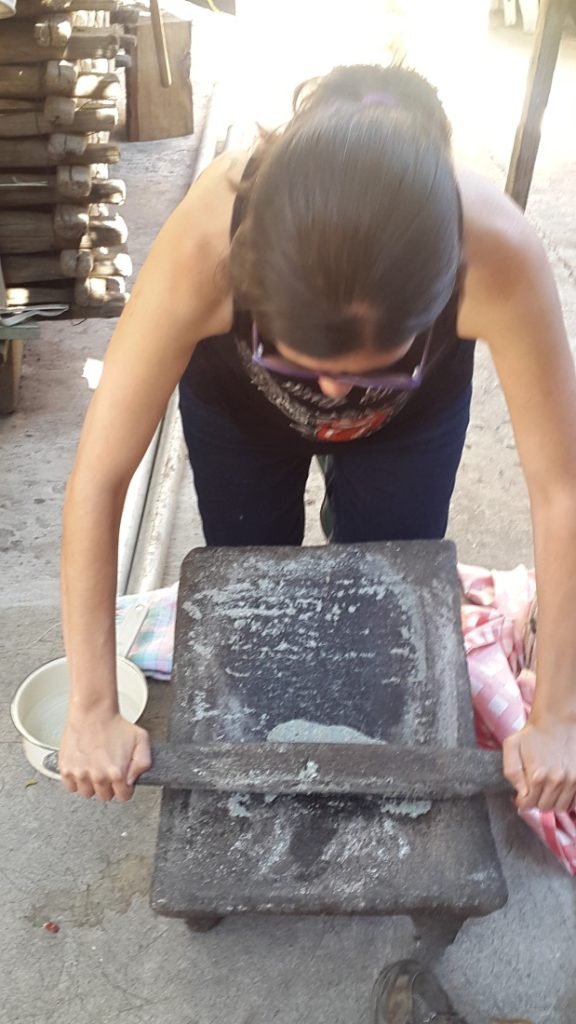 Under Jorge's guidance, we met a skillful cook who showed us into her home and demonstrated the process of nixtamalization, a technique developed during pre-Columbian times to transform corn into masa, which is the base for an endless variety of preparations, among them the tortilla.  Nothing looks simpler than a tortilla, but the ancient knowledge it carries is vast. It's been the cornerstone of Mexican food for generations and yet people seem to take it for granted. Making tortillas is a whole craft that cannot be mastered in one day, but we had the chance to practice and of course eat them with a delicious homemade salsa.
Sensory overload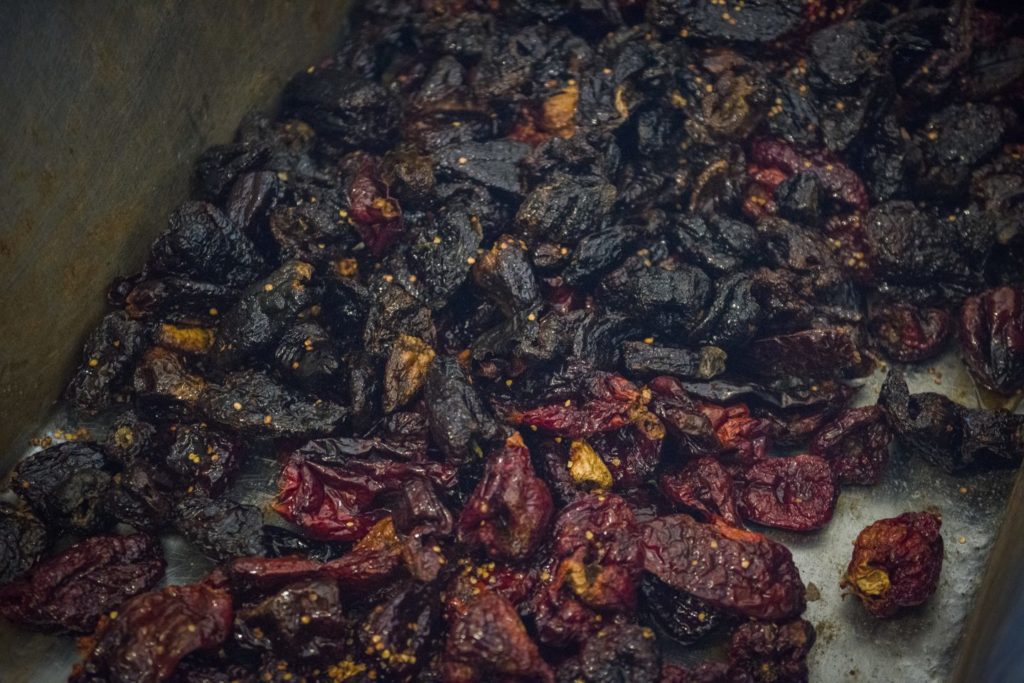 One of the most famous products that come from Milpa Alta is mole, so we couldn't leave the area without visiting a mole producer. The best part of this experience for me was feeling all my senses invaded by this preparation. Even before entering the small factory, I could perceive its rich smell. We watched a variety of toasted chiles and spices pass through the mill and finally tasted the freshest mole, still warm from being just-ground.  
After our wonderful experience, Eat Mexico decided to partner with Jorge to offer a new tour to our clients — Milpa Alta: Cactus, Corn & Mole. It's a day trip that combines all of the things our team loved about the experience, plus added extras including a light breakfast, private transport throughout the day, hotel pick-up and drop-off, and guide service from not just Jorge, but one of our skilled Eat Mexico culinary guides.
We think Milpa Alta is extraordinary and we want you to get to know it, too. I think the tour is perfect for professional cooks and anyone who wants a travel experience that connects them to local people and local food. Meanwhile my family cannot wait for me to go back to Milpa Alta, because I shared with them the mole I bought and they can't get enough of it!
Ariane Ruiz is Operations Coordinator with Eat Mexico and one of our culinary guides.