Inside our new Narvarte at Night walking tour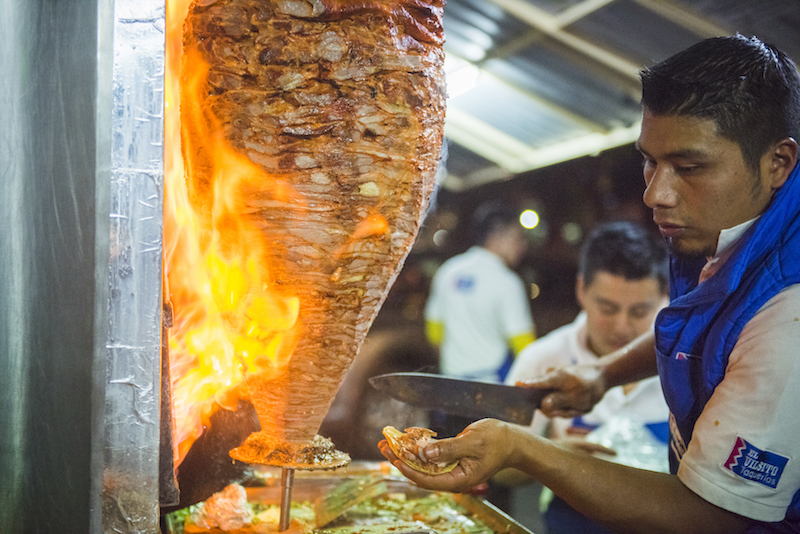 I have loved eating in the Narvarte neighborhood for years, ever since a reader of my blog first alerted me to a taquería called Vipsito back in 2010. I went and was so bewitched with the three trompos spitting flames, and the gringa piled high with crispy-edged meat and a handful of raw onion and cilantro, that I thought: I have to design a tour here. Vilsito ended up becoming the last stop on our Late Night Tacos and Mezcal Tour, which we launched in 2012.
All of us on the team had wondered: what else can we do in Narvarte? It's such an interesting neighborhood, with quiet streets and neighborhood cantinas and mom-and-pop taquerías that look like they haven't changed in decades.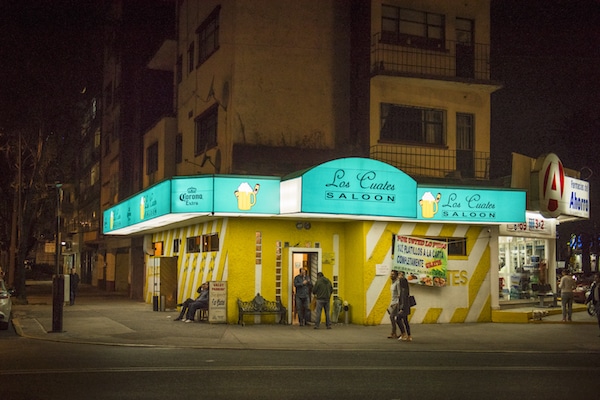 Now, I am proud to say, we've revamped our Late Night Tacos & Mezcal tour into a new offering—Narvarte at Night: Tacos, Chelas and Mezcal. It's our first evening walking tour in 7 1/2 years of doing business, and it combines the things I've really been wanting to show new visitors to Mexico City—cantina culture, nighttime taqueria culture, and an in-depth look at mezcal.
Over the course of 3+ hours, we'll show guests what Narvarte—a neighborhood rarely visited by tourists—is really like. We'll try street corn from a renowned stand that mixes in tuétano, or bone marrow, a handful of days a week. (This is rare even for Mexico City.) We'll try volcanes, a typical nighttime snack, slathered with a not-so-typical (and delicious!) garlic sauce. We'll visit Los Cuates, the cantina above, for chelas, which is chilango slang for cold beer, and soak in the lively atmosphere that feels not quite like a bar and not quite a restaurant, but something all its own.
We'll try tacos al pastor from Vipsito, because I will love that place forever and there is no way I could leave it out of an evening tour of the neighborhood. And we'll try suadero tacos, another iconic Mexico City snack of beef cooked slowly in fat until it practically melts in your mouth. We'll do this while we stroll through the quiet streets interspersed with taquerías, street stands lit by bare white bulbs, and 1960's and 70's-era buildings, some with old-fashioned signs in the windows.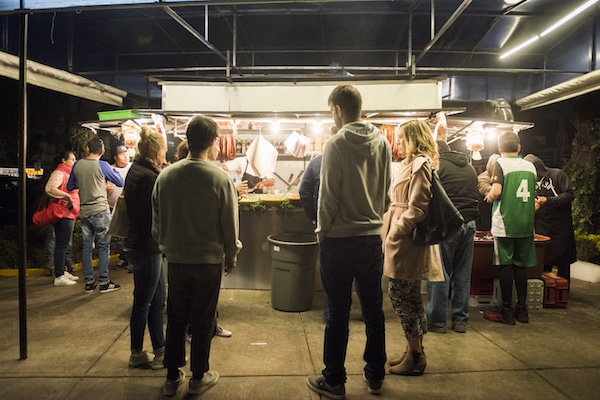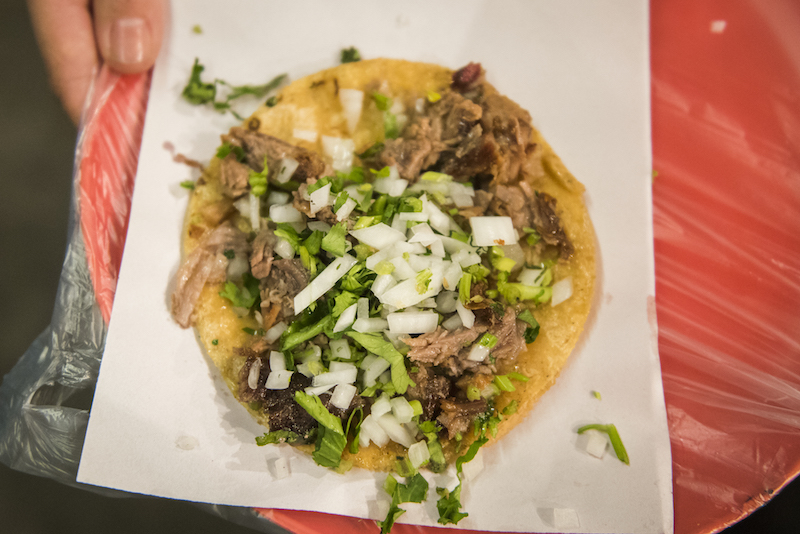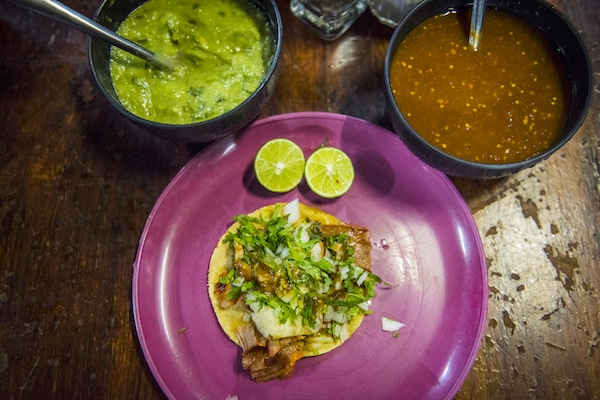 We'll finish the tour with a private mezcal tasting with our favorite local mezcal expert, who also happens to be a chef. He'll prepare us a tasting plate specifically to go with our drinks and share all the knowledge he's gained in buying directly from the small Mexican producers. You'll taste mezcal you can't find outside of Mexico.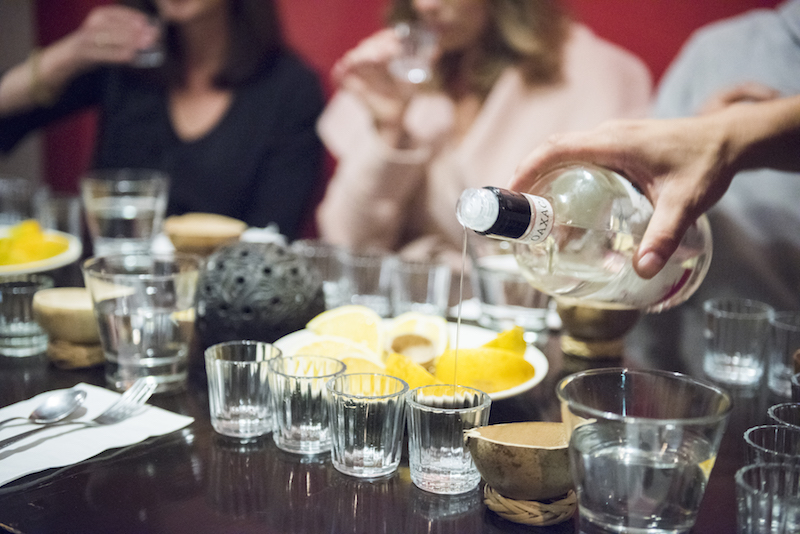 If you're intrigued about what people eat (and drink) in Mexico City after dark, this is a tour you don't want to miss. Join us in getting to know Narvarte, one of the best places to eat in Mexico City!
Use the code TACOSNCHELAS for 20% off of Narvarte at Night tours happening through the end of the January.
Lesley Téllez is the owner and operator of Eat Mexico Culinary Tours, which she started in 2010 while living in Mexico City. Read more about Lesley here.